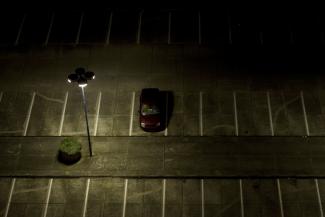 Property owners have a duty to provide their tenants and guests with reasonably safe premises. However, some property owners provide little or no security at all. This is true even when they know that shootings, rapes, stabbings, and other violent crimes have been committed on or near the property. In some case, they don't warn tenants, guests, or customers of the dangers they know exist. Those guilty of providing negligent or inadequate security include:
Apartments complexes
Shopping centers and malls
Office Buildings
Hotels
Condominiums
Restaurants
Banks and ATM providers
Schools and universities 
Gas stations
Under premises liability law, a property owner or the party responsible for maintaining the property may be held legally responsible, or "liable", for the injuries of another if they were the result of a dangerous condition that existed on the property. At King & Markman, our attorneys are dedicated to representing individuals who have been injured due to a property owner's failure to provide reasonable security. If you, a family member, or someone you know has been seriously and/or permanently injured during a criminal attack, please contact King & Markman.
Don't Hesitate to Ask. Law is a Complicated Matter.