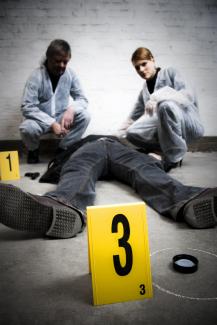 When your loved one has died as a result of someone else's negligence, you may have a right to seek compensation. Florida Statutes provides a basis for recovery for these terrible tragedies. Some common causes of wrongful death cases filed in Florida include:
Medical Malpractice
Car Accidents
Criminal Attacks
Negligent Security
Automobile Rollovers
Motorcycle Accidents
Trucking Accidents
You might be able to recover funds for any medical expenses or emotional distress. The estate of your loved one may be able to recover his or her future earnings. It is important to remember that time is of the essence in wrongful death matters. If too much time goes by between the death or the accident and the wrongful death lawsuit, you might be prevented from taking legal action.
At King & Markman, our wrongful death attorneys bring more than two decades of trial experience, commitment, and determination to every wrongful death case. Our firm's attorneys, based in Orlando, Florida, have successfully represented and fought for clients in hundreds of cases throughout Florida. If you, a family member, or someone you know has been seriously injured or died as a possible result of the negligence of others, please contact King & Markman.
Don't Hesitate to Ask. Law is a Complicated Matter.